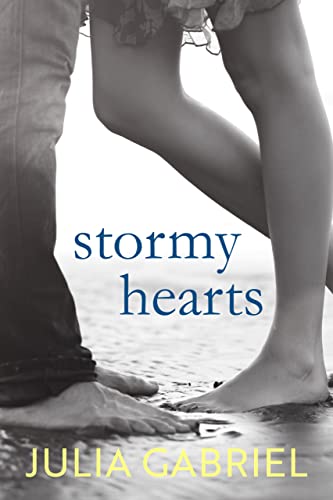 03/18/2022
She's a small town barista. He's one of the biggest rock stars in the world.
When rock star Ian Youngblood stops to do a good deed in a ferocious storm, he's not expecting to find the woman with the angel's voice who walked out on him in London ... a woman he hasn't been able to forget.
Two years ago, Mai Tran narrowly missed becoming just another notch on a rock star's bedpost. But when a hurricane knocks out power and leaves her stranded with him, can she resist their undeniable attraction one more time?
Stormy Hearts is a swoony St. Caroline small town romance novelette about two people trapped by a storm—and by the chains they long to break.

Digital Books

Interracial books relate to relationships, marriages, or dating between distinct races. This is the very adored genre in publications all around the world. The selling of these books is rising day by day. In this genre, you may read about a few love tales, after-marriage things, Relationship tales, etc. The main focus of Interracial romantic publication is on the connection and romantic love between two individuals, and generally has an"emotionally satisfying and optimistic finish." Ordinarily, these kinds of publications are specially written for the 18-40 age group.
Famous Book Quotes
"I guess there are never enough books." ― John Steinbeck, A John Steinbeck Encyclopedia
View More