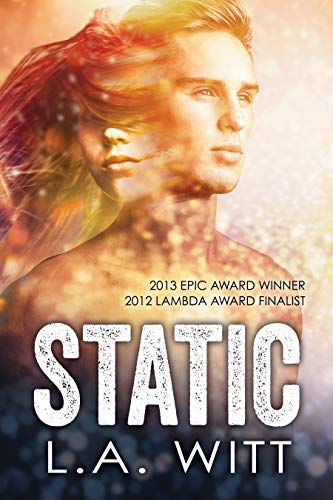 09/14/2022
After two years together, Alex has been dreading the inevitable moment when Damon learns the truth: that Alex is a shifter, part of a small percentage of the population able to switch genders at will. Thanks to a forced implant, though, Alex is suddenly static—unable to shift—and male. Overnight, he's out to a world that neither understands nor tolerates shifters . . . and to his heterosexual boyfriend.

Damon is stunned to discover his girlfriend is a shifter, and scared to death of the dangers the implant poses to Alex's health. He refuses to abandon Alex, but what about their relationship? Damon is straight, and with the implant both costly and dangerous to remove, Alex is stuck as a man.

Stripped of half his identity and facing serious physical and social ramifications, Alex needs Damon more than ever, but he doesn't see how they can get through this.

Especially if he's static forever.

This book was previously published.

Note: This book was written several years ago, and since that time, the author's understanding of gender identity has evolved. Were Static to be written today, it would include (for example) non-binary identities rather than a male/female binary.

Famous Book Quotes
"She is too fond of books, and it has turned her brain." ― Louisa May Alcott, Work: A Story of Experience
View More