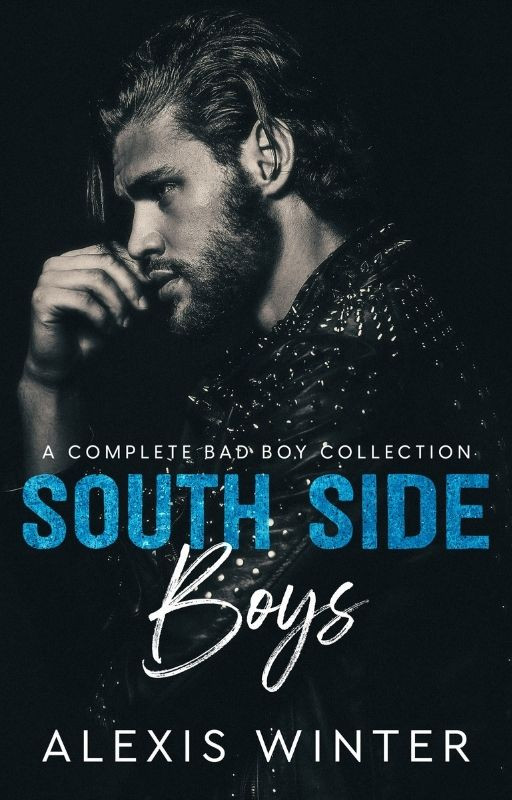 03/29/2022
Brutal. Damaged. Possessive. The South Side Boys aren't your knights in shining armor—they're the men you were warned about.
"This ain't no fairytale sweetheart. This time, the big bad wolf just might eat you alive."
If you love forbidden bad boys who will stop at nothing to protect and satisfy their women, then make sure you grab this collection today and get lost in these FOUR, full-length novels.
Each book in this collection will leave you satisfied with a steamy happily ever after sure to keep you reading long into the night.
Books Included:
Bad Boy Protector
I'm not a protector. I'm a damaged ex-con.
The last thing I need is an innocent little virgin, thinking I'm her happily ever after.
So I kept my distance…until that night.
Saving her felt like redemption from my past.
Falling for her was where I fucked up.
Now the shadows from my past have returned and I'll stop at nothing to keep her safe.
Even if that means I have to lose her forever.
This isn't a fairytale sweetheart and I'm no knight in shining armor.
This time the big bad wolf just might eat you alive.
Fake Boyfriend
Ex-con, hothead, broken beyond repair.
I'm the guy you don't take home to mom.

It might have started out as a dare, but you better believe the way I'll have her screaming my name is real.
We agreed it was only pretend and I made damn sure she knew…I'm nobody's happily ever after.
Brother-In-Law's Baby
Two pink lines...pregnant by my hot AF brother-in-law/roommate.
Baby number two couldn't have come at a worse time.

Look, this isn't my dream life.
I never planned on being a single mom begging to live with my brother-in-law and it's no secret he didn't want this arrangement either.

Fresh off a broken engagement, he isn't exactly welcoming us with open arms.
So how do I tell him the reason I ran away is because he's about to be a daddy?
Bad Boy's Baby
I was hired to investigate his brother, not get knocked up by him.
Getting pregnant by Ben is only the start to this drama, and now I'm neck-deep, hiding secrets of my own.
How do I tell a man I'm not only the reason his brother is rotting in federal prison, but he's also about to be a father?

Note from the author: This series was previously published in a boxset titled Say You're Mine. Each book in this deliciously steamy set is a full-length novel with NO cheating or cliff-hangers and LOTS of heat, drama and angst.
Digital Books

Books in the contemporary fiction genre are composed of stories that may happen to real people in actual settings. The novels don't fall under other genres or categories. They often happen in precisely the same period that the reader is living (the present), with things that are now, or might be occurring, precisely the same period. The contemporary genre also contains conversational and casual dialogue and sometimes even regional dialects. Contemporary fiction novels will provide you a lot of choices to grow your life reading list. Writers, generally speaking, search for what's trending in their own time for their literary work since it lets them illuminate the weakness or strength of the society.
Famous Book Quotes
"Think before you speak. Read before you think." ― Fran Lebowitz, The Fran Lebowitz Reader
View More