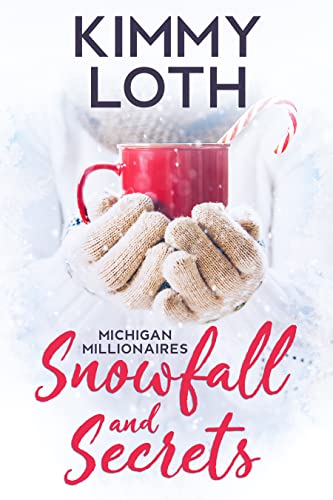 12/13/2022
She's made the biggest mistake of her life…
Tess McBride manages to snag a mid-year teaching job on Mackinac Island, Michigan. However, her timing is a little off, it's the dead of winter and she's never been in temperatures below fifty degrees. Just her luck, her landlord, Lukas, is as hot as the sun. A Michigan blizzard leaves them trapped in the same house together and things heat up, fast. Tess finds herself falling for Lukas, in spite of the secrets that could ruin everything before it even begins.
…and it's about to ruin everything
Lukas Baird likes his quiet life hiding out on a frozen island making fudge. His past haunts him, but as long as he doesn't have to talk to that many people he's fine. But when Tess shows up, she stirs up feelings that he'd long since buried and for the first time in years, he lets his guard down. But when she reveals her secret, all he wants to do is run.
Digital Books

Famous Book Quotes
"... a mind needs books as a sword needs a whetstone, if it is to keep its edge." ― George R.R. Martin, A Game of Thrones
View More