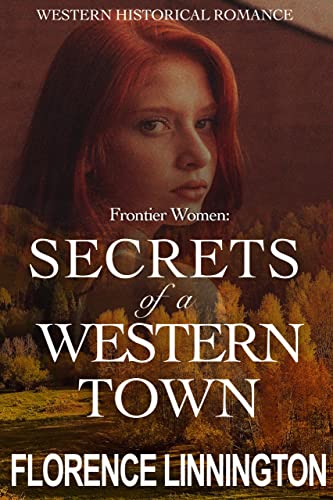 02/18/2022
No one is as hopeful, nor as patient and courageous as Lottie Dumont.

On a promise to her dying mother, Lottie looks after her father even as he grows unkind and on occasion, violent.

Despite everything, Lottie will not give up hope. She dreams of a better life.

When work takes Lottie and her father to a small Colorado town of Red Canyon, no one is more skeptical of the young woman's seemingly endless optimism as Deputy James Butler. Worn and scarred by what the world has done to those he loves, James sees only the potential in people to do harm to one another.

But Lottie is like no woman he's ever encountered and very quickly affection takes hold.

A distraction comes when Lottie's father becomes besotted with the town's Madam, a pushy woman who runs a house of ill repute.

Then, as the Madam sets her sights on breaking Lottie and James apart, and as Lottie's father falls strangely ill, the young couple's love is tested like no other. Lies and accusations threaten to turn them against one another.

Can their affections truly withstand the devious intentions of the Madam, or will they find themselves pushed too far apart?
Digital Books

In simple words, the novel penned by a Christian worldview, a way of viewing the world separated through the facts shown in the Bible, is called Christian books. It implies a sovereign God who made everyone and everything; it believes we are responsible to
God
for our decisions, promises, and activities; it feels we require forgiveness and redemption and that it comes only through the person of Jesus Christ. There are two types of Christian Books:
Christian fiction
Christian fiction books are those books that overtly display elements of Christianity in the story, mixing things like prayer, conversion, church.
Christian non-fiction
Christian non-fiction is normally overt in its use of Biblical beliefs to explain an appropriate subject.
Famous Book Quotes
"but for my own part, if a book is well written, I always find it too short." ― Jane Austen
View More