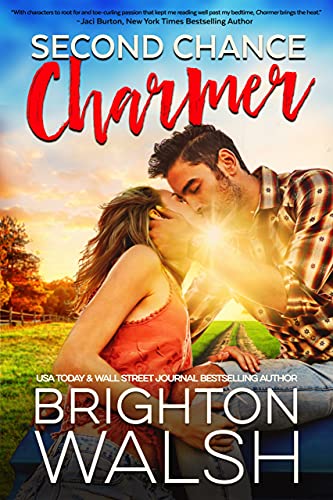 07/12/2022
Their love was doomed from the start.

Finn Thomas grew up so far on the wrong side of the tracks, he couldn't see them from his trailer window. But he left that life behind…or so he thought. When he returns to the small southern town of Havenbrook to open the first bar in a formerly dry county, he's no longer the boy who left—he's a man with something to prove.

He won't let himself be distracted by the only girl he's ever loved.

Willow Haven learned a long time ago to protect her heart at all costs. So when her ex comes strolling back into town, all cockiness and charm, her walls are firmly in place. When she's forced to work with Finn on his bar renovation—the last piece in her downtown revitalization project—she knows better than to give into the heated attraction that threatens to combust whenever they're together. She'll prove to him and herself she's not the brokenhearted girl he left behind.

And if Willow forgets her resolve, her daddy—the mayor—will do anything to protect his little girl's heart, not to mention his town, from the former bad boy of Havenbrook.

Find out why New York Times bestselling author Jaci Burton says, "Brighton Walsh delivers hot, captivating romance," in this small town romance between a good girl and the bad boy who's seeking redemption.

Famous Book Quotes
"Books are mirrors: you only see in them what you already have inside you." ― Carlos Ruiz Zafón, The Shadow of the Wind
View More