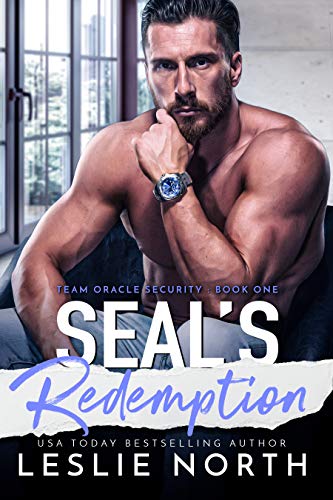 04/29/2022
Danger and desire go hand in hand…

Navy SEAL Logan Miller blew it with his girlfriend, Hope. Reeling from a botched mission, he turned to alcohol, and let his temper drive Hope away. Now, he just wants to make things right.

But when he finally goes to see her, he's shocked to discover she's pregnant… And he's the father. Logan knows he can't win Hope back, but he still wants to do the right thing, for her and their child. But in this case, the right thing might be to leave them both behind…

Hope is fine with Logan re-enlisting and supporting their baby from afar. At least that's what she tells herself. But their messy relationship is far from her biggest problem, when it becomes clear someone is trying to kill her. She's been writing a book about a missing persons case, and she's close to solving the mystery. But someone doesn't want the truth to come out…

Hope is scared to death, and having a sexy, strong Navy SEAL around for protection gives her peace of mind. But as danger and desire escalate, can she find the strength to tell Logan how she really feels?

The military is a genre of fiction focusing on military actions, such as warfare, conflicts, battle, fighting, or army life. For example, the military genre can include an autobiography of a member of army personnel who did amazing things or decided that changed the tide of a war utilizing the new or radical military plan. Another autobiographical example maybe a president or other leader (based upon the country) who had been involved in political relations which started or finished a war with something of a military foundation or plan. The military genre may also have novels about weaponry or equipment.
Famous Book Quotes
"Only the very weak-minded refuse to be influenced by literature and poetry." ― Cassandra Clare, Clockwork Angel
View More