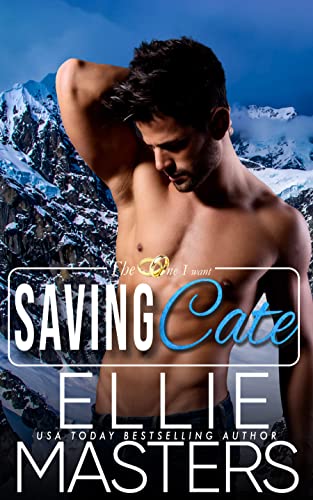 04/18/2022
True love isn't about falling in love. Sometimes it's about letting go…

Caleb broke what should never have been broken. He made a mistake and walked away from his soulmate to join the Marines and become the man she deserves. Now grief has stolen Cate's smiles. He did that. He destroyed her happiness.
When he returns as a Delta Force Operative, the elite of the elite, he's not prepared for the woman she's become, or how her feelings for him have changed. She's smart, feisty, fiercely independent, and hates his guts.
A blizzard, a mountain rescue, and an overly affectionate dog will unite them. They'll have to work together to survive, but she doesn't want him to stay.
If she won't accept they're meant to be together, she's in for a fight because he's never giving up.
Will Caleb and Cate rekindle their lost love? Or is this the end?

Saving Cate is a steamy, second chance, contemporary romantic suspense, about love at first sight. It features a protective hero and the smart, feisty heroine who steals his heart. If you believe in true love and soulmates, this story is your happily ever after.

Get your copy today and let the binge-reading begin.

(Saving Cate was previously published as Caleb.)
I hope you might be surprised to know that Suspense isn't a genre in and of itself since it is a category that includes mystery, thriller, as well as some horror books. That novels which have a suspense story comes beneath the suspense group. If you're like to read novels that give you Suspense, then this category is right for you. To put it differently, if we discuss Suspense, then Suspense is a condition of psychological uncertainty, stress, being undecided, or being doubtful. At a dramatic function, Suspense is your expectation of the results of a plot or the remedy to a doubt, mystery, or puzzle, especially as it impacts a personality for whom you have sympathy.
Famous Book Quotes
"The love of learning, the sequestered nooks, And all the sweet serenity of books" ― Henry Wadsworth Longfellow
View More