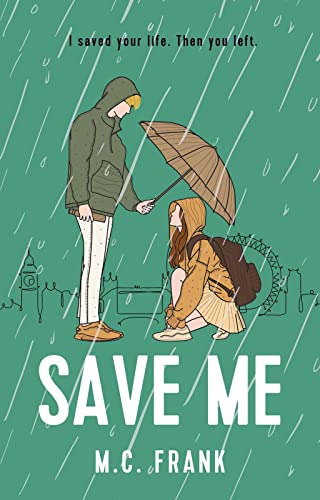 12/05/2022
Losing her is breaking me.
"You saved my life."
"I did. Now I'm the one who's drowning."
I was playing Mr Darcy in a modern Pride and Prejudice film adaptation, shot on a Greek island. I was Hollywood's golden boy, Wes Spencer. A billionaire. One of the youngest Academy Award nominees. A prodigy.
She was just a stunt girl from Greece, surfing and diving into the azure waters of the Corfu beaches between my takes.
There was no reason for us to meet.
The stunt girl and the actor.
Our worlds should have never collided, but they did.
We went from a near-death experience to indifference, from indifference to hate and from hate to... to something I never would have imagined.
She changed my life and then she disappeared. I guess nearly dying in my arms scared her too much, and she couldn't come back from that. I was scared too. I still have nightmares about losing her, but this... this is worse than all my nightmares put together.
Without her I am constantly suffocating.
But how can I get her back, when she won't even talk to me? When she won't even tell me what I did?
Save Me is a companion book to Lose Me, a scorching-hot angsty hate-to-love rom com that takes place in Greece and London, written from the point of view of everyone's favorite British movie star, Wes Spencer. It is a great introduction to the series, and can be read before or after Lose Me.
Wes and Ari's story starts and finishes in Lose Me.

Lose Me is a complete standalone.

Save Me contains new and different scenes from Wes' point of view. It starts before the events of Lose Me. It is not a standalone.
Famous Book Quotes
"A half-read book is a half-finished love affair." ― David Mitchell, Cloud Atlas
View More