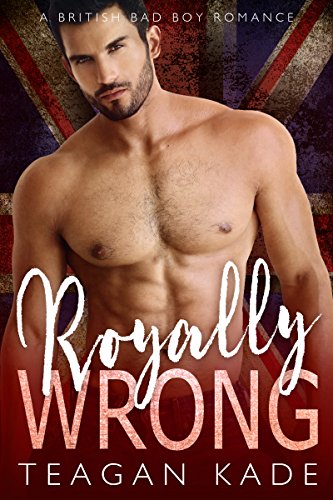 10/06/2022
Fifth in line to the throne.
Off the rails.
Drop dead-freakin'-gorgeous.

I should never have taken this assignment. Prince Panty-Dropper Spencer and his 'Big Ben' are too far gone. Even my journalistic wonders aren't enough to pull him from the public blacklist. He's a playboy, an arrogant, cocky as*hole in the extreme and the kind of overt man candy that goes against every one of my golden rules.

But I want him all the same, crave his cursed touch. I won't have a job to go back to if I leave empty-handed, which means we're going to have to get real close, access all areas. He's a prick, yes, but I can't stop thinking about his hard muscles, his slack smile, the complete confidence he has in himself. He might be Britain's biggest player, but if he wants me, he's damn well going to have to work for it.

London's calling alright. Question is, can I handle what's on the line?

Royally Wrong is a complete, standalone novel with a happy ending and no cheating.

Free bad boy ebook! Sign up to my VIP newsletter and receive a free copy of best-selling novel Burned: A Bad Boy Romance plus special offers, ARCs, date releases and more: www.instafreebie.com/free/VnJQ0 (copy and paste into address bar).

Famous Book Quotes
"My Best Friend is a person who will give me a book I have not read." ― Abraham Lincoln
View More