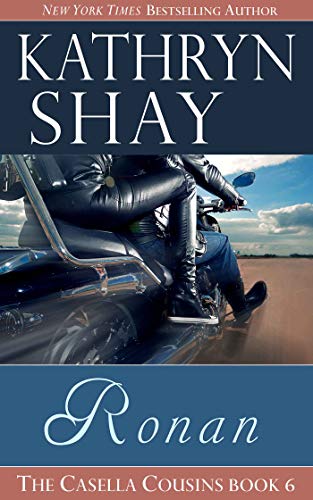 09/21/2022
The Casella Cousins Novella 6: Ronan

Ronan Casella left home at eighteen. He could never tolerate his mother, and he was sorry to abandon his beloved sister and brother. But he couldn't stay there any longer after his father died and after Ronan's girlfriend was involved in a fatal car crash. He heads to Hollywood where he becomes a television and movie star. After ten years, he disappears from that job, too.

The mystery as to what's happened to Ronan in the intervening decade is revealed in The Casella Cousins Book 6.

Don't miss all The Casella Cousins Books: Hayley, Seth, Finn, Alessia, Gideon and Ronan from the NEW YORK TIMES and USA TODAY bestselling author Kathryn Shay.

Digital Books

Famous Book Quotes
"A good book is an event in my life." ― Stendhal, The Red and the Black
View More