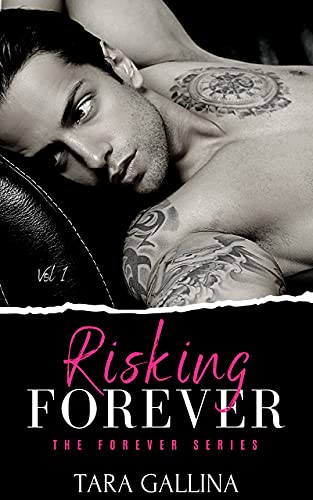 04/29/2022
Is it wrong to want what you can't have?

I don't take risks. I can't afford to. Yet, here I am, desperate for a job with the college senior surrounded by mafia rumors.

Sebastian Gianni is my best friend's ongoing obsession. She wants him. And what Harper wants, Harper gets.

I just want to get out of this town and transfer to a university far away, where I can follow my own dreams and not the ones planned for me.

Sebastian is the financial key, but slowly he's becoming more. A friend, a mystery, a temptation.

I want to know his secrets and soothe the sadness I sense beneath his cool facade. I want him, even though I shouldn't. And sometimes, I think he wants me, too.

Risking Forever is part 1 in The Forever Series serial romance following Ainsley and Sebastian.
The story continues in Daring Forever and concludes in Claiming Forever, both available now.

New adult fiction is now a growing genre of fiction using protagonists in the 18-30 age bracket. In this genre, the publications are written for the age group of 18-30. New Adult is an emerging marketplace that attracts readers in their late teens and early twenties, which are too frequently missing from the pages of both Young Adult and Adult novels to the forefront. In this category, we generally saw some books on new situations and responsibilities that adults carry with them, how adults overcome their bad situations and some exciting stories that remind us about our adult phase.
Famous Book Quotes
"There is no friend as loyal as a book." ― Ernest Hemingway
View More