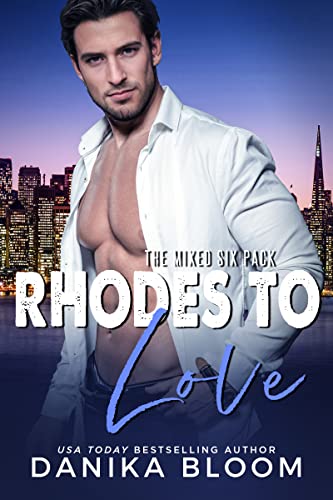 10/07/2022
I needed a job and he needed a fake wife for three months. How hard could it be? Turns out, deliciously, devilishly, dizzyingly hard... so hard...

★★★★★
"The story will tug at your heartstrings - there is passion, romance, friendship, facing your fears, communication, ups and downs, twists and turns, and family. Wonderful story with great characters!"


ADAM

I used to live my life chasing danger and the hard hit of adrenaline. But all of that changed two years ago.

Now I live my life for a flame-haired five-year-old named Olivia. Being a single dad to my best friends' daughter was not my plan, but I'll be damned if I let anyone swoop in and take this fire cracker from my big extended family, now that she's part of it.

Best way to combat the threat is to show the courts I'm not the free-loving, risk-taker I used to be. I need a wife. And avalanche fast!

Lizzy is the perfect choice because, like me, she doesn't want to be married. It's just the reminder I need to keep things light. Except nothing about the way my feelings develop for Lizzy feels temporary.

LIZZY

My mother taught me from an early age that kids will derail a woman's plans. Before I even consider settling down, I'm determined to see my number one dream accomplished: to travel through Europe—on my own.

A trip that expensive requires a chunk of money I haven't been able to save.

So when an opportunity falls into my lap to earn the money in one summer, I jump.

The hitch ... well, I have to get hitched. Thankfully, it's just a marriage in name only. So why are my dreams now about this makeshift family more than any of the adventures I'd always imagined doing solo?

~~~
Rhodes to Love is the fourth stand-alone romance in the Mixed Six-Pack series. If you like rich and generous heroes, goal-oriented heroines, and cute-as-kitten kids you'll adore this steamy friends-to-lovers, fake relationship romantic comedy.

Famous Book Quotes
"Science and religion are not at odds. Science is simply too young to understand." ― Dan Brown, Angels & Demons
View More