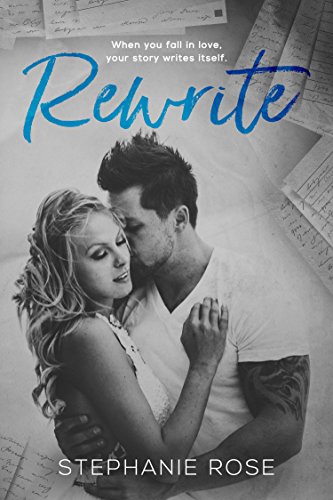 01/19/2022
"Rewrite gripped me from the start and never let me go." Award-winning and Bestselling author, K.K. Allen

Rewrite is a STANDALONE novel.

Once upon a time, a girl loved a boy and he loved her back. They lived happily ever after.

But our story was never that simple.

I loved Josh with all I had, right until the day he left. Now, all these years later, he was back—and wanting me the way I'd always longed for him. Except now, I belonged to someone else. Someone who never left me the way Josh had. I figured that was the end of our story. I couldn't alter the past.

I didn't want to rewrite my future.

Brianna was always more than my best friend. She was the shining light in my black hole of an existence, and I loved her with every cell and bone in my body. I wasn't good enough for her, though—more the villain than the hero in our fairy tale. When I had to leave, I vowed to come back a better man—for her. But when I finally did return, she wasn't waiting for me anymore. She had someone new, her very own Prince Charming. Did that mean our story was over? I couldn't change our past.

It was time to rewrite our ending.

Digital Books

Books in the contemporary fiction genre are composed of stories that may happen to real people in actual settings. The novels don't fall under other genres or categories. They often happen in precisely the same period that the reader is living (the present), with things that are now, or might be occurring, precisely the same period. The contemporary genre also contains conversational and casual dialogue and sometimes even regional dialects. Contemporary fiction novels will provide you a lot of choices to grow your life reading list. Writers, generally speaking, search for what's trending in their own time for their literary work since it lets them illuminate the weakness or strength of the society.
Famous Book Quotes
"I cannot sleep unless I am surrounded by books." ― Jorge Luis Borges
View More