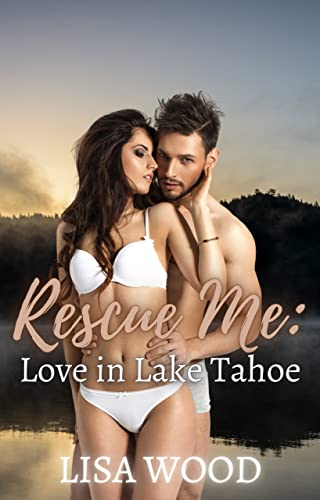 01/08/2022
Ashlyn's family is a nightmare. To say they treated her like garbage would be an understatement. It's time for the dreaded family vacation, and when she finds out her mother plans to set her up with a young man from their country club, she panics.
Backed into a corner, she claims to be dating someone and blurts out the first name she thinks of: Malachi, her best friend's older brother. Now she's faced with the task of convincing him to play the role of "boyfriend" on the trip to Lake Tahoe.
Malachi is nearly a decade older than his sister, and the last thing he wants to do is play house for two weeks with his sister's dorky best friend. Nevertheless, he agrees to go and is stunned when she sees Ashlyn, who is anything but dorky now.
A lot can happen in two weeks. Will Ashlyn's childhood crush become her forever love?

This is a HEA with no cliffhanger.
Due to explicit language and content, this book is intended for readers 18+.
Digital Books

Books in the contemporary fiction genre are composed of stories that may happen to real people in actual settings. The novels don't fall under other genres or categories. They often happen in precisely the same period that the reader is living (the present), with things that are now, or might be occurring, precisely the same period. The contemporary genre also contains conversational and casual dialogue and sometimes even regional dialects. Contemporary fiction novels will provide you a lot of choices to grow your life reading list. Writers, generally speaking, search for what's trending in their own time for their literary work since it lets them illuminate the weakness or strength of the society.
Famous Book Quotes
"A half-read book is a half-finished love affair." ― David Mitchell, Cloud Atlas
View More