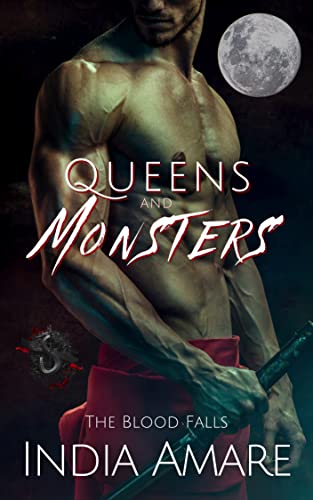 03/28/2022
She is the enemy...and he is sworn to protect her.
Just out of sight exists a world of magic, vampires, monsters and royalty all on the brink of war…
One minute I'm a happy little book nerd sharing a pizza with my new friend. The next...well that's hard to explain. Turns out my new friend isn't actually human and all those stories about vampires, werewolves, witches, and things that go bump in the night are real.
Also, her insanely hot brother is my fated mate and once we get a taste (ahem) of each other, it's really hard to keep our hands to ourselves.
Only problem is my real family is kind of the enemy and I'm somehow the key to stopping some inevitable war. The stories I usually read in books are now my real life.

My insanely hot real life.
*This book should be read with a cold shower on standby.
**This is a full length 116k word novel
Digital Books

In general words, the paranormal literary fiction genre comprises beings and happenings beyond the world of normal scientific comprehension of the natural world. Novels in the fiction genre are all put in the actual world. However, they comprise experiences that defy scientific explanation. For instance, stories put on earth contain angels, demons, witches, psychics, witches, etc. If you love to read some books with ghosts and angels, you must add this category to your reading list. Many books available in the market come under the Paranormal Genre, and you can buy them online or offline.
Famous Book Quotes
"I guess there are never enough books." ― John Steinbeck, A John Steinbeck Encyclopedia
View More