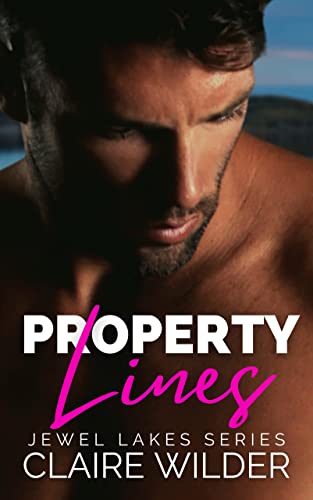 02/22/2022
After screwing up in court, my boss and mentor sends me to his lake house for some mandatory R&R. The rules? No phone, no laptop, and stay far away from his next-door neighbor Jake, who he's suing over a land dispute. Then I catch Jake skinny-dipping. And he catches me watching.
But the more I get to know Jake, the more I'm sure my boss is wrong about him—and that the feud between them runs deeper than property lines.
I love my job. But I just might love my boss's enemy, too. And unless I can force these two warring sides to find the truth, I could lose both.
Note: this book was previously published as Her Property and has been newly expanded and updated to first person point of view.

"A gorgeous romantic read" Elizabeth, Goodreads reviewer

"The perfect escapist read" Sydney, Goodreads reviewer

"Intensely romantic" Kelli, Goodreads reviewer

Every book in the Jewel Lakes Series can be read as a standalone and features:

- Strong, relatable women
- Big, sexy, wounded men
- Sizzling chemistry
- Sensual on-page sexy times
- Happily Ever After guaranteed

Books in the contemporary fiction genre are composed of stories that may happen to real people in actual settings. The novels don't fall under other genres or categories. They often happen in precisely the same period that the reader is living (the present), with things that are now, or might be occurring, precisely the same period. The contemporary genre also contains conversational and casual dialogue and sometimes even regional dialects. Contemporary fiction novels will provide you a lot of choices to grow your life reading list. Writers, generally speaking, search for what's trending in their own time for their literary work since it lets them illuminate the weakness or strength of the society.
Famous Book Quotes
"The world is a book and those who do not travel read only one page." ― Augustine of Hippo
View More