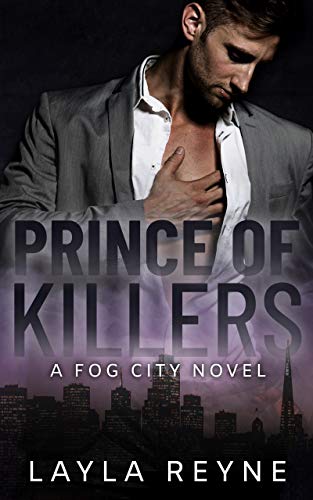 06/28/2022
No indiscriminate killing.

There are rules that make being Fog City's Prince of Killers bearable.
The rules Hawes Madigan lives by.
Soon, he'll be king—of an organization of assassins—and the crown has never felt heavier. Until the mysterious Dante Perry swaggers into his life.

No collateral damage.

Dante looks like a rock god and carries himself like one too.
But there's more than meets the eye beneath those loose limbs and casual confidence.
He also carries a concealed weapon, a private investigator's license, and a message for the prince—someone inside Hawes's organization is out to kill the future king.

No unvetted targets.

In the chaos that follows the timely warning, Hawes comes to depend on Dante.
On his skills as an investigator, on the steadiness he offers, and on their moments alone when Hawes lets Dante take control.
As alliances are tested and traitors exposed, Hawes needs Dante at his back... and in his bed. But if the PI ever learns Hawes's darkest secret, it's not heartbreak he'll have to worry about—but a bullet to the brain instead.

There's no shortage of twists and turns in this MM romantic suspense trilogy from Layla Reyne. Prince of Killers is book one of three. Fair warning: buckle up, cliffhangers ahead!

Famous Book Quotes
"Outside of a dog, a book is man's best friend. Inside of a dog it's too dark to read." ― Groucho Marx
View More