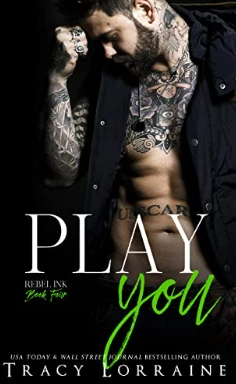 05/20/2022
I hated to play her...

But she left me no choice with her betrayal.

Star-crossed lovers doesn't even begin to describe what happened seventeen years ago when I fell for the one girl I shouldn't have.

The forbidden. Our Rival. My enemy.

Piper Collins.

She was perfect, despite her family name. Too good to be true... too bad she was a snitch.

Planted to infiltrate our club. I guess ripping my heart out was just a bonus.

And when the truth was discovered, her and her family were dealt with in the only way my father knew.

I buried my feelings, knowing I'd never see her again.

But as I try to set my daughter on a new path, I walk straight into my past, and find myself face to face with Piper.

And when I did, it all came roaring back. The love, the hate.

She played me, and it was time for my pay back.

Because now, I have a game and she's the perfect pawn.

Books in the contemporary fiction genre are composed of stories that may happen to real people in actual settings. The novels don't fall under other genres or categories. They often happen in precisely the same period that the reader is living (the present), with things that are now, or might be occurring, precisely the same period. The contemporary genre also contains conversational and casual dialogue and sometimes even regional dialects. Contemporary fiction novels will provide you a lot of choices to grow your life reading list. Writers, generally speaking, search for what's trending in their own time for their literary work since it lets them illuminate the weakness or strength of the society.
Famous Book Quotes
"A book must be the axe for the frozen sea within us." ― Franz Kafka
View More