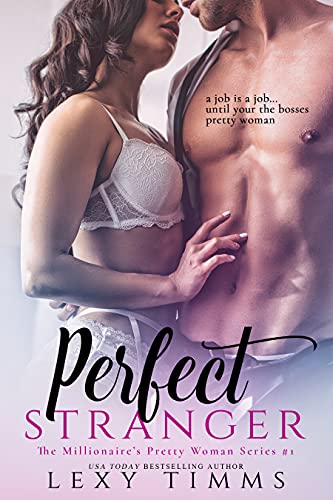 12/31/2022
In that perfect stranger, I found my fairytale…

Olivia Cadwell, brilliant with numbers but still having trouble figuring out where she fits into the world, is on the run from her hometown, courtesy of her mother's boyfriend—who has decided that Olivia is his next target.
Leo Folley, head of the multi-billion-dollar company his father started, is minding his own business and carrying on as usual… until his publicist gives him a deadline: Find a girlfriend, play nice with the press, and be a better face for the company, or the board is going to make trouble.
When Leo finds Olivia sleeping in her car in the alley outside of his office, he sees the perfect answer to his dilemma: a girl who needs money and a place to stay in exchange for playing his date for the big charity auction. For Olivia, it's the perfect solution: money, a place to stay, and safety from the man she's sure is searching for her. What's not to love?
They both believe they can get through the week without taking anything too seriously.
They're both wrong.
A job is a job, until you're the bosses pretty woman…
The Millionaire's Pretty Woman Series
Book 1 – Perfect Stranger
Book 2 – Captive Devotion
Book 3 – Sweet Temptations
Digital Books





Scribd
Famous Book Quotes
"... a mind needs books as a sword needs a whetstone, if it is to keep its edge." ― George R.R. Martin, A Game of Thrones
View More