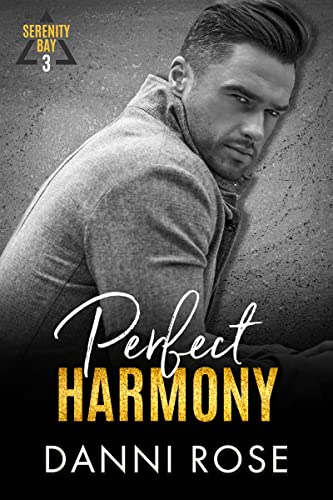 10/27/2022
She's a fun-loving gypsy. He's an uptight attorney. When they meet, sparks fly. But, if it's for the good of his family, can they work together?

Harmony wants more from life than probabilities and equations. She wants to live life on her terms and have fun while doing it. Ignoring the hard-nosed attorney whose face would crack if he laughed is a good start. But how will she avoid him when his sister asks for her help?

Stephen sacrificed his dreams to keep his family together. Now, his life is work and keeping his loved ones safe. What he doesn't need is a beautiful airy-fairy mathematician telling him to lighten up. But he'll do what's best for his sister, even if it means accepting the help of a woman who irritates him more than screeching nails on a chalkboard. If only she didn't draw him like a bee to a beautiful flower.

This is the entertaining third book in the Serenity Bay contemporary romance series. Each book is a standalone and has no cliffhangers. If you like women who love the many colors of life and men who will do anything for the people they love, then buy or read with Kindle Unlimited this page-turner by Danni Rose.

Famous Book Quotes
"The worst thing about new books is that they keep us from reading the old ones." ― Joseph Joubert
View More