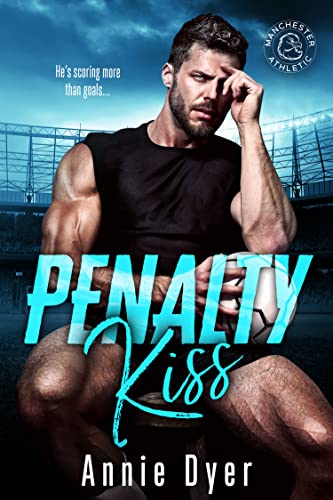 12/02/2022
Clean-living, wholesome, and with a constant smile plastered on her pretty face, Dee Jones is my antithesis.

She's also what I'm told I need to polish my somewhat tarnished image – apparently being papped getting friendly with a fellow holiday maker on a sun lounger after your ex does a kiss-and-tell with the media isn't exactly what Manchester Athletic deems great publicity for their bad boy midfielder.

A repair job is needed, and the club is hoping that the super shiny star player for the women's team can transfer some of her good-girl sunshine stardust on to me.

But Dee hates me and I'm the last thing she wants to deal with right now, because Miss Dee has problems of her own. Problems that could score her an own goal.

She's meant to be my penalty, but will she let me be her kiss instead?

Penalty Kiss is the first standalone in the Manchester Athletic series. Meet the team in this grumpy/sunshine, enemies-to-lovers, bad boy athlete romance.

Famous Book Quotes
"There are worse crimes than burning books. One of them is not reading them." ― Joseph Brodsky
View More