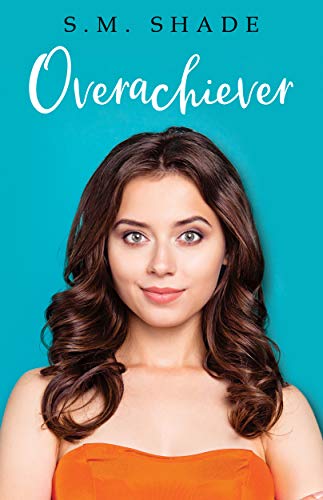 01/30/2023
"Overachiever was hands down one of the best rom coms I have ever read. One word. Banter. It has that in spades and gets better as you read as if that's even possible!" -- #1 New York Times Bestselling Author Rachel Van Dyken


It started with a summer job and a ridiculous sex dream.

If you were to ask my friends to describe me, they'd tell you I'm an ambitious person. Responsible, driven, and focused on my goals. Words like stubborn and uptight would probably get thrown in there too. I'm not sure about that, but I know who I'm not.

I'm not the woman who lets a guy derail me from my plans. Watching others make that mistake has taught me well. No serious dating. No relationship until I'm successfully settled into my career. That's the promise I made to myself and I'm determined to keep it.

Despite being an excellent student, there's one lesson I fear I've learned too late. Funny men aren't as harmless as they seem and should be avoided at all times. They sneak in under your radar and end up under your skirt. One second you're laughing. The next you're hunting for your underwear on a hotel room floor. Believe me, it's not worth it.

If only my heart would stop screaming louder than my brain, I might be able to believe that Owen falls into that category. He's my friend, but every day we spend together in this hotel, or working on our summer job building houses for charity, the harder it gets to convince myself we shouldn't be more.

Years of diligence, and I'm being destroyed by a goofy smile.

Digital Books

Famous Book Quotes
"A half-read book is a half-finished love affair." ― David Mitchell, Cloud Atlas
View More