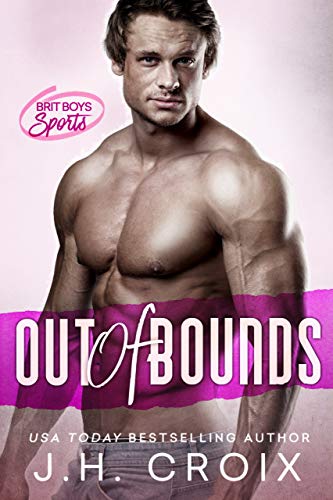 01/31/2023
A swoony sports romance from USA Today Bestselling Author J.H. Croix! If you like smoking hot sports romance with broody men and the smart, sassy women who bring them to their knees, you'll love this series!
Next level opposites attract.


Game on. I'm a player. In more ways than one. I love women, and they love me.

The second I lay eyes on Zoe, I know I want her. Like mad. She's nothing but curves, but she hides them behind her oh-so-proper clothes.

That only makes me want her more—and I'm used to getting what I want. Problem is… she's supposed to get me out of a bit of a legal jam.

My attorney is a definite no-no. Or so Zoe says. She also says a few other things.

My prim, professional, smoking hot attorney is innocent. Game. Set. Match. I
will
have her.

There's only one thing I didn't count on. She might have me too.

Ethan & Zoe's story is perfect for readers who love sports romance, British broody heroes, smart sassy heroines, frenemies to lovers, hate to love, first-time, opposites attract, slow burn, forbidden, emotional romance with a dash of angst, plenty of swoon, and a protective hero who will do anything to win the woman he loves.

*A full-length standalone sports romance.
Digital Books

Famous Book Quotes
"There is no friend as loyal as a book." ― Ernest Hemingway
View More