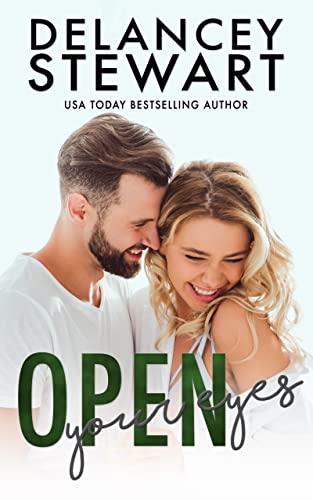 08/16/2022
♥ USA Today bestseller Delancey Stewart brings you a funny enemies-to-lovers standalone novel set in the small town of Kings Grove! ♥

What if finding the future you want means embracing the past?
The Palmer brothers are the most eligible bachelors in the small mountain town of Kings Grove. But Miranda George only has eyes for one of them—Chance. And he won't even look her way unless it's because she just spilled something on him.
And his brother Sam? He's the one person in town she wishes would just disappear. After being in school together their whole lives, he knows everything about her. Including the one thing she's never told anyone else.
Sam is intimately familiar with every adorably clutzy move Miranda's ever made, and he can never seem say what he really means when she's around.
When a backcountry wildfire threatens everything and everyone they both love, will Miranda and Sam be able to look beyond their complicated past and see a future that might bring them together?
This smart, funny enemies-to-lovers, small-town romance is the second book in Delancey Stewart's Kings Grove Series.
Famous Book Quotes
"The love of learning, the sequestered nooks, And all the sweet serenity of books" ― Henry Wadsworth Longfellow
View More