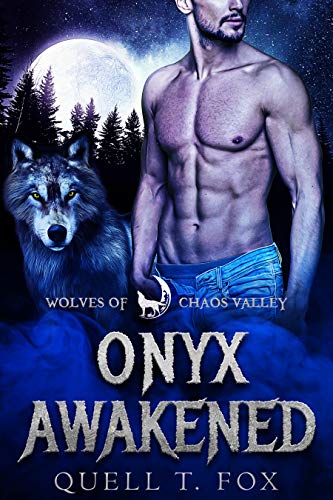 04/22/2022
As Chaos strikes, so do the bad guys.
When the alpha's daughter finds her mate, and realizes he's not a wolf, it sends her father into a rage. A human is not a suitable mate, and the situation must be taken care of. Immediately.
Can Valkyrie find help for Oliver before her father does something terrible? Or will the Chaos cause her more problems than she's prepared for?
Being part of the Onyxpaw Pack isn't Nova's first choice, but he's accepted it. Deep down he knows he was destined for more than chopping wood and sharing a bed with his best friend and mate, Oren, but he's stuck.
When Chaos strikes after nine long years, and the controlling alpha of a brother pack takes things a little too far, Nova and Oren realize they're in for a dangerous surprise. Will this naïve girl and her bothersome human even be worth the fight? Or is this the opportunity Nova has been looking for?
Onyx Awakened is part of The Wolves of Chaos Valley series. This book is a full length, stand-alone novel. You do not have to read the other books in this series to enjoy this one, but I think you should do it anyway.
Gay pulp fiction or homosexual pulps refers to published works, chiefly fiction, that comprise references to male homosexuality, especially male homosexual sex, and finely produced, commonly in paperback publications made from wood pulp paper; lesbian pulp fiction is comparable work about girls. LGBT topics in Hindu Epics involve Hindu divinities or characters whose characteristics or behavior can be translated as lesbian, homosexual, bisexual, transgender, or gender change and non-heterosexual sexuality. We all deserve to see that our lived experiences are reflected from the pages of a great publication. And like the rest of the literary canon, LGBTQ novels arrive in all genres.
Famous Book Quotes
"Good friends, good books, and a sleepy conscience: this is the ideal life." ― Mark Twain
View More