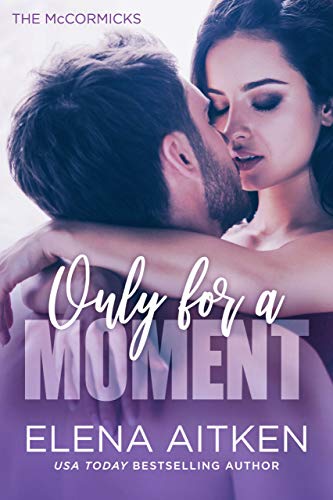 01/05/2022
The series that readers are calling, "touching, funny, sweet and gut-wrenching all mixed together." By USA Today Bestselling Author, Elena Aitken!

She's sworn off relationships. He's ready to find 'the one'. The last thing either of them expected was each other.


As far as Jade Johnson is concerned, the only thing men have ever been good at is holding her back. But when work takes her to the small town of Cedar Springs to cast a hot new show, Jade comes face to face with a man who sets her world on fire and immediately challenges everything she's ever believed.

Mitch McCormick is finally ready to put his playboy ways behind him and settle down, but the type of women he's been dating are definitely not the marrying type. Which is exactly why he needs a nice girl. An easy going, sweet, small town girl...

The exact opposite of the feisty, sharp tongued talent agent he can't get off his mind. Jade challenges him and excites him in a way he's never experienced. But Jade's made it clear that settling down isn't something she wants, not with him—not with anyone.

But when Jade makes a discovery that will turn her life upside down, it's not only her own heart she needs to protect. Because whether she likes it or not, everything is about to change.

Digital Books

Books in the contemporary fiction genre are composed of stories that may happen to real people in actual settings. The novels don't fall under other genres or categories. They often happen in precisely the same period that the reader is living (the present), with things that are now, or might be occurring, precisely the same period. The contemporary genre also contains conversational and casual dialogue and sometimes even regional dialects. Contemporary fiction novels will provide you a lot of choices to grow your life reading list. Writers, generally speaking, search for what's trending in their own time for their literary work since it lets them illuminate the weakness or strength of the society.
Famous Book Quotes
"If you have a garden and a library, you have everything you need." ― Marcus Tullius Cicero
View More