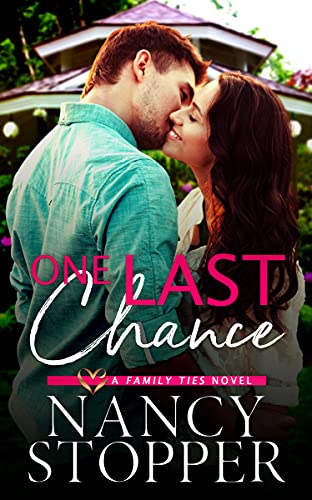 03/05/2022
* * * A SEXY small-town contemporary romance * * *

She's escaped an abusive relationship, he's hiding from the horrors that followed him home. Can the two of them find the courage to face their pain, heal, and find love?

Rachel Bennett has had enough. She's finally found the strength to leave her bastard of a boyfriend with the help of her childhood friend and deputy sheriff, Sawyer. But the hurt runs deep, as do the family secrets that drove her down the spiral of self-destruction. She's determined to start life fresh, but with nowhere to go, she finds herself staying with Sawyer.

Sawyer Truman has loved Rachel as long as he can remember. He joined the Army Reserves after high school to prove to himself—and Rachel—he's the right man for her. He returns from Afghanistan, demons hot on his trail, to find Rachel shacking up with a new boyfriend. He fears he's lost his one chance with Rachel. It doesn't take long before he sees what no one wants to admit—Rachel is being abused. After one too many calls to her house, he convinces Rachel to leave Shane. What he didn't expect to happen was to find her living in his guest room.

As Rachel heals from her abusive relationship, Sawyer and Rachel grow closer. But will a lingering family secret threaten to ruin Rachel's fragile psyche? Will Sawyer's unspoken love for Rachel survive and grow?

Digital Books

The military is a genre of fiction focusing on military actions, such as warfare, conflicts, battle, fighting, or army life. For example, the military genre can include an autobiography of a member of army personnel who did amazing things or decided that changed the tide of a war utilizing the new or radical military plan. Another autobiographical example maybe a president or other leader (based upon the country) who had been involved in political relations which started or finished a war with something of a military foundation or plan. The military genre may also have novels about weaponry or equipment.
Famous Book Quotes
"Classic′ - a book which people praise and don't read." ― Mark Twain
View More