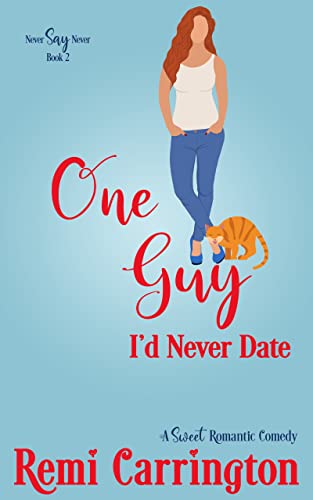 02/10/2023
Never date your brother's best friend
There is one guy on my 'do not date' list. Zach Gallagher. It's not that I'm not attracted to him. Because I've been crushing on him since I was ten.
The trouble is, he still treats me like I'm that kid who fell for him. Oh, and did I mention that he's my brother's best friend? Attraction or no, he's totally off limits.
When a Thanksgiving camping trip (which wasn't my idea) goes wrong and forces me to accept Zach's help, I have trouble remembering all the reasons he's on the list.
Then the drop-dead gorgeous deputy has the nerve to show interest, and I have to figure out how to navigate the new normal. Teasing turns into flirting . . . until my brother figures it out. He hates the idea of his little sister dating his best friend.
When Zach asks me out, I'm forced to choose, which is heart wrenching. But breaking up a twenty-year friendship is even worse. What am I going to do?
_______________________________________________________________
One Guy I'd Never Date is a sweet romantic comedy with heartwarming characters and a touch of sizzle that will have you laughing your way to the happily ever after.
Digital Books

Famous Book Quotes
"Sleep is good, he said, and books are better." ― George R.R. Martin
View More