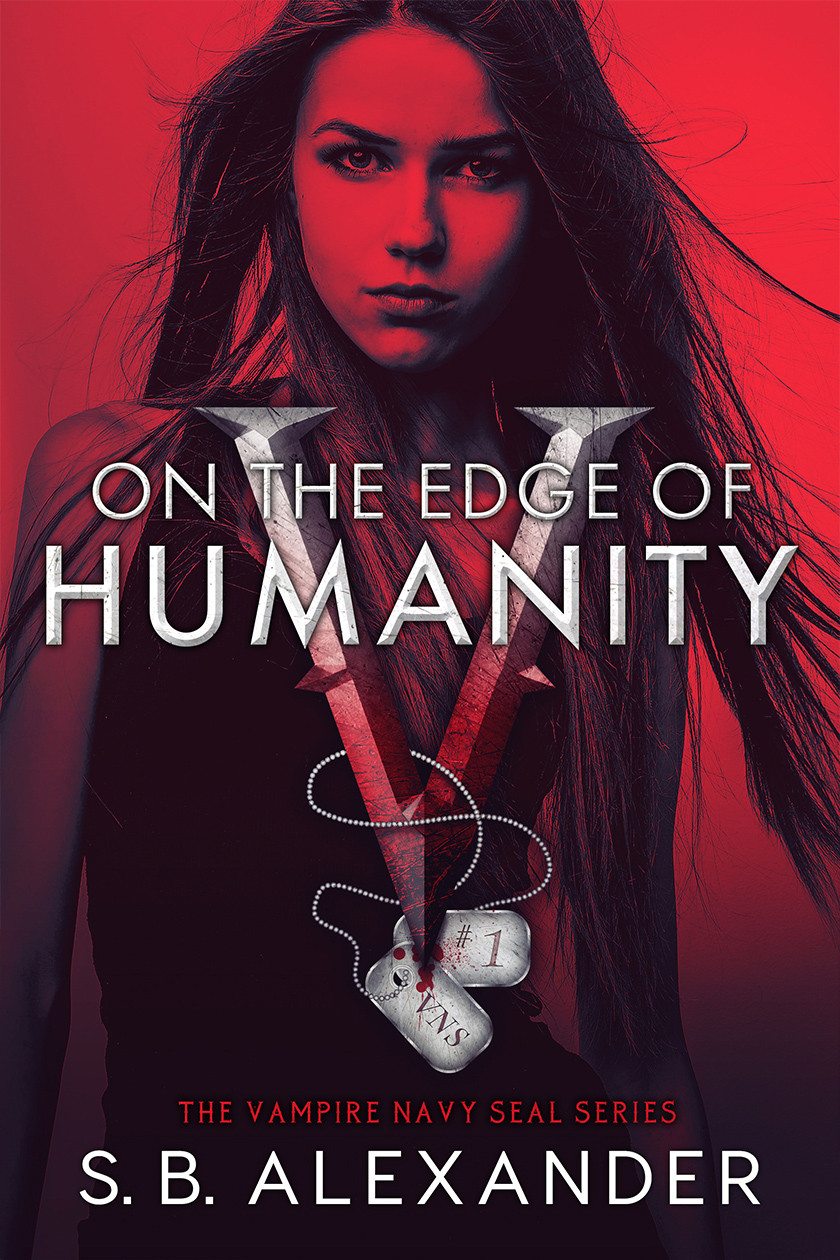 03/07/2022
Vampires are born, not made. 
The gene that creates them lurks in human DNA. 
As a foster kid being bounced from home to home, I didn't give much thought to the fanged members of the population. 
Until my twin brother, Sam went missing. 
Dragged into the principal's office at my latest loathsome school, I meet the darkly appealing Webb London... 
My world as I know it implodes. Part of a secret Navy SEAL team of natural-born vampires, Webb reveals an evil cartel has abducted Sam to claim an agent in his blood. 
But what flows through his veins runs through mine as well. 
A dormant gene, if activated, is all it will take to transform me into a vampire. Now, that could be my only hope to save Sam. Time is running out, and the stakes couldn't be higher. His life, or my humanity? 
One way or another, nothing will ever be the same. 
On the Edge of Humanity is the first book in The Vampire Navy SEAL series and is the beginning of Jo Mason's story as she navigates the world of vampires and meets the hot Vampire Navy SEAL Webb London. The book is filled with edge-of-your-seat action, intrigue, suspense, and an emerging romance. This is an upper young adult/new adult paranormal romance series.
The military is a genre of fiction focusing on military actions, such as warfare, conflicts, battle, fighting, or army life. For example, the military genre can include an autobiography of a member of army personnel who did amazing things or decided that changed the tide of a war utilizing the new or radical military plan. Another autobiographical example maybe a president or other leader (based upon the country) who had been involved in political relations which started or finished a war with something of a military foundation or plan. The military genre may also have novels about weaponry or equipment.
Famous Book Quotes
"Never trust anyone who has not brought a book with them." ― Lemony Snicket, Horseradish
View More