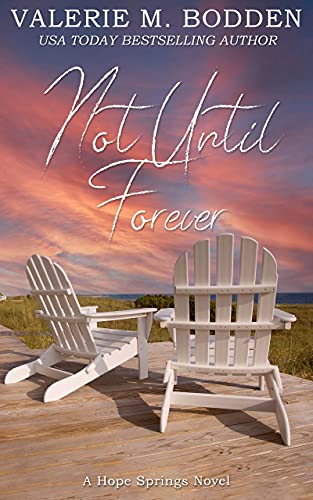 04/10/2022
"Karen Kingsbury meets Nicholas Sparks."
Sophie thinks she knows what she wants. Until she returns to the one place she said she'd never go again. And finds the one man she thought she'd left behind forever.
As she focuses on her career, Sophie doesn't let herself think about what she gave up when she declined Spencer's proposal five years ago. So when she's called home to say goodbye to her dying grandmother, she goes out of her way to avoid seeing him. Of course, that means he's the first person she runs into. Much as she fights against it, being near him stirs up old feelings and makes her question old decisions.

Leaving college to help on the family orchard cost Spencer the woman he loved. But he couldn't turn his back on his family. Now that Sophie's back in town, Spencer's determined to protect his heart. Only he senses something new in Sophie—something that makes him think maybe they could have a second chance. But when his family needs him again, he feels like he's repeating the past. Only this time, he's not sure what choice he should make.

Are the heartaches of the past too much to overcome? Or could God be giving them a second chance at forever?
In simple words, the novel penned by a Christian worldview, a way of viewing the world separated through the facts shown in the Bible, is called Christian books. It implies a sovereign God who made everyone and everything; it believes we are responsible to
God
for our decisions, promises, and activities; it feels we require forgiveness and redemption and that it comes only through the person of Jesus Christ. There are two types of Christian Books:
Christian fiction
Christian fiction books are those books that overtly display elements of Christianity in the story, mixing things like prayer, conversion, church.
Christian non-fiction
Christian non-fiction is normally overt in its use of Biblical beliefs to explain an appropriate subject.
Famous Book Quotes
"I do things like get in a taxi and say, "The library, and step on it." ― David Foster Wallace, Infinite Jest
View More