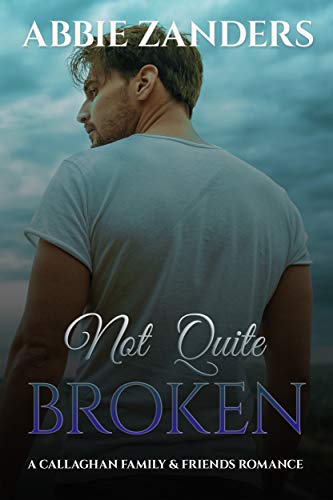 03/04/2022
Just because he's back home doesn't mean he can forget.

Every day is a struggle for Brian McCain. Betrayed by his best friend and abandoned by his country, he feels broken and unable to connect with anyone. But Tori Donovan is different. She shines a light into his darkness and keeps the demons at bay, at least for a little while.
Tori has demons of her own. All her life, she's been let down by those who should have been protecting her. She's learned the only one she can depend on is herself. Brian might be the exception. He's a great guy, everything she's looking for, but he's too caught up in his own problems to see the truth.
When their relationship goes beyond friendship, Brian thinks the best option is to walk away. Tori's sudden and unexpected disappearance is the wake-up call he needs, and Brian learns he's not as alone or as broken as he thought.
PLEASE NOTE: Not Quite Broken was previously published as part of the USA Today Bestselling anthology, Love Under Siege. This single title edition is NOT significantly different
Digital Books

The military is a genre of fiction focusing on military actions, such as warfare, conflicts, battle, fighting, or army life. For example, the military genre can include an autobiography of a member of army personnel who did amazing things or decided that changed the tide of a war utilizing the new or radical military plan. Another autobiographical example maybe a president or other leader (based upon the country) who had been involved in political relations which started or finished a war with something of a military foundation or plan. The military genre may also have novels about weaponry or equipment.
Famous Book Quotes
"The world was hers for the reading." ― Betty Smith, A Tree Grows in Brooklyn
View More