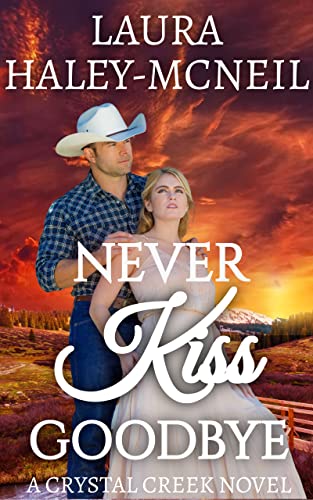 04/15/2022
A cowboy haunted by his past. A woman stalked by a deadly secret.

Pregnant and on the run, Lily Harkin will do anything to protect her unborn child, but no one can know her secret – a secret so horrific it could destroy her and anyone she meets.

Bronc rider Josh Merrick can't forget the mistake that cost a woman her life. When he finds a frightened, pregnant woman hiding in an abandoned horse trailer, he doesn't just want to shield her. He sees this as his chance to right the wrong that haunts him day and night.

Josh can't fight the love he feels for this sweet and gentle woman, but realizes her dark past isn't far behind. In one terrifying moment, they face a danger that not only reveals a chilling truth, but pulls them into a battle for their lives and a fight against an enemy whose hold on them comes at a price they'd never imagined.

Western is fiction books, movies, and tv genres. Westerns are mostly placed in the 19th and early 20th century in the Western United States and tell the stories of cowboys, lands, and also outlaws investigating the western frontier and taming the Wild West. Westerns frequently stress the harshness of the wilderness and often place the action within an arid, barren landscape of hills and deserts. This genre generally portrays the conclusion of what's considered the"idealized American frontier" or person against nature. If you like to read the background, then you have to add this genre to your reading cart.
Famous Book Quotes
"Sleep is good, he said, and books are better." ― George R.R. Martin
View More