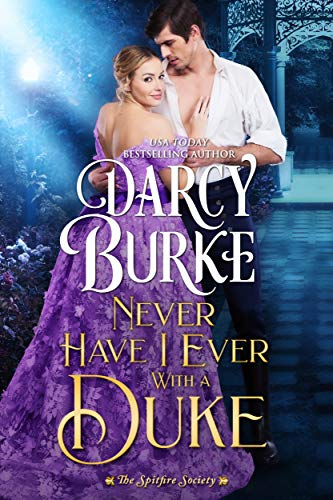 07/07/2022
From the USA Today bestselling author of The Untouchables series comes your next Regency obsession: The Spitfire Society... Meet the smart, independent women who've decided they don't need Society's rules, their families' expectations, or, most importantly, a husband. But just because they don't need a man doesn't mean they might not want one.

Graham Kinsley is shocked when he inherits a debt-ridden dukedom, and now he has just one month to repay a loan. He needs an heiress—or find a way to recoup the former duke's losses. When he meets the alluring Arabella, he's entranced. Unfortunately, she's as bankrupt as he is, but if they work together they may be able to recover their fortunes. Though if they keep stealing kisses, they may lose their hearts instead.

Arabella Stoke can't afford an attraction to the penniless duke who has vowed to help rescue her family from financial devastation. She needs to find a wealthy husband before her father succumbs to the stress of losing everything. However, as Graham brings them closer to finding the swindler who stole their money, the war between what they want and what they need may ruin them both.

Famous Book Quotes
"I have always imagined that Paradise will be a kind of library." ― Jorge Luis Borges
View More