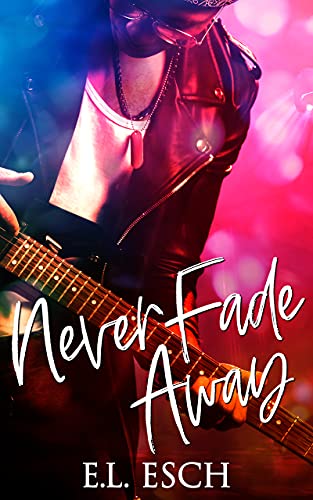 07/10/2022
Until death does us part, but it's knocking on our door…

I'd had enough. That's how I found myself in a dingy alleyway with my revolver in my hand. I was sick and dying anyway, and there was nothing I could do about it. Nothing except maybe taking back some shred of control by going out on my own terms.

One deep breath. Two… Three… Four…

Surrounded by the darkness of my own mind, this was the only solution I could see, but before I could do something I'd regret, rock star Anno Goodkind crashed into my life and flipped it upside down.

It was supposed to be one casual hookup. No complications and definitely no feelings. No, the most logical thing to do would be to stuff my emotions down so nobody got hurt. Especially not him. But nobody told me that love didn't give a damn about logic.

CONTENT WARNING: This story has a HEA but deals with heavy themes of illness, suicide, anxiety, and depression. Reader discretion is advised.

Famous Book Quotes
"Literature is a luxury; fiction is a necessity." ― G.K. Chesterton
View More