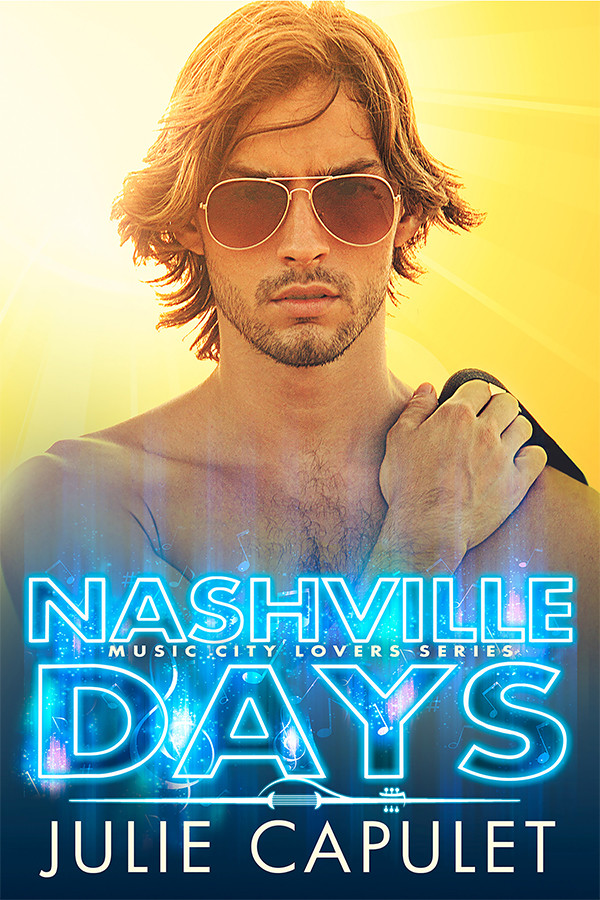 04/11/2022
It's the hottest summer on record ...

Travis Tucker is the ultra-hot lead singer of a country-rock band whose four albums have all hit number one. Life as a superstar is good. The only problem is, he gets swarmed wherever he goes. So he decides to buy himself a secret country getaway to work on his next record and clear his head.

Ruby Hayes is on a mission. Nothing can stop her from fulfilling her dream of making it as a singer and songwriter. She'll spend the summer writing songs on the grand piano in the abandoned farmhouse next door. Then she's on her way to Nashville.

When Travis finds Ruby, singing like an angel at his piano, she ignites a wild obsession and an all-consuming lust that will make this summer the hottest on record.

But will Ruby's ambition, a jealous best friend and the demands of Travis's high-profile life come between them? Or is this a match made in country music heaven?

Nashville Days is a super-sexy standalone romance starring a hot rock star and the sweet, sassy songbird who steals his heart.

Book 1 in the Music City Lovers series

Books in the contemporary fiction genre are composed of stories that may happen to real people in actual settings. The novels don't fall under other genres or categories. They often happen in precisely the same period that the reader is living (the present), with things that are now, or might be occurring, precisely the same period. The contemporary genre also contains conversational and casual dialogue and sometimes even regional dialects. Contemporary fiction novels will provide you a lot of choices to grow your life reading list. Writers, generally speaking, search for what's trending in their own time for their literary work since it lets them illuminate the weakness or strength of the society.
Famous Book Quotes
"You can never get a cup of tea large enough or a book long enough to suit me." ― C.S. Lewis
View More