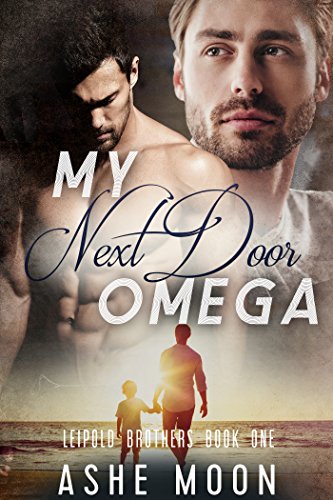 08/24/2022
Kell Eden and Parker Leipold hate each other's guts.

They're the two best students in their program, but that's where their similarities end. Kell is an omega with a confidence problem, and he just can't understand why Parker always singles out his best work with the harshest critiques. He's always been a jerk from the very first moment they met, and Kell is certain it's because Parker has always lived his life in the lap of luxury.

Parker is an alpha who gives zero f*cks. He knows he's the best at what he does, and what anyone else thinks about him doesn't matter—except when it comes to his home life. He's kept that a big secret, having been cut off by his parents for supporting his estranged brother and four-year-old nephew, who both live with him in his tiny apartment. With them to look after, Parker couldn't care less about anything else—especially not finding a mate.

When Kell and Parker get assigned as partners for a school project opposites attract, and the two rivals in close proximity find themselves struggling to deal with their unusual and (mostly) unwanted attraction. Especially when they realize they're next door neighbors.


My Next Door Omega is a steamy, enemies to lovers gay omegaverse mpreg romance story with lots of laugh-out-loud moments! No cliffhangers and a definite HEA!

Famous Book Quotes
"Classic′ - a book which people praise and don't read." ― Mark Twain
View More