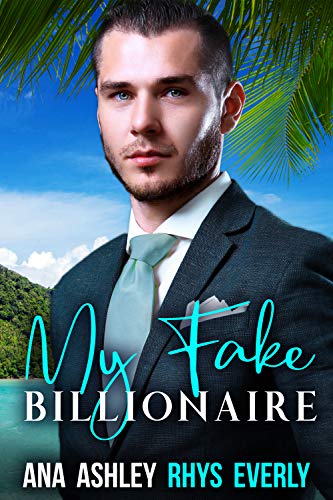 05/09/2022
Denver Scott escaped New York after his break-up and got himself the dream job. Running the blog and book store at the Barefoot Beach Resort can only lead to good things. Even to the acquaintance of a handsome hottie with a heart of gold.

Billionaire William Knowles is looking forward to escaping to the little tropical island of Saint Louis and everything it has to offer. What he didn't think he'd find there, was the cute Barefoot Librarian that makes his insides melt with need.

When Denver's ex-boyfriend turns up on the island with his sugar daddy and his toxic attitude, the two men pretend to be in a fake relationship to get back at him. But even if their affair is not real, their feelings might be.

My Fake Billionaire is a 15k short story with a sexy billionaire, a sweet barefoot librarian, a hot exclusive island resort and lots of fun situations.
Gay pulp fiction or homosexual pulps refers to published works, chiefly fiction, that comprise references to male homosexuality, especially male homosexual sex, and finely produced, commonly in paperback publications made from wood pulp paper; lesbian pulp fiction is comparable work about girls. LGBT topics in Hindu Epics involve Hindu divinities or characters whose characteristics or behavior can be translated as lesbian, homosexual, bisexual, transgender, or gender change and non-heterosexual sexuality. We all deserve to see that our lived experiences are reflected from the pages of a great publication. And like the rest of the literary canon, LGBTQ novels arrive in all genres.
Famous Book Quotes
"There is no mistaking a real book when one meets it. It is like falling in love." ― Christopher Morley, Pipefuls
View More