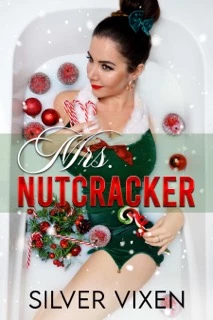 12/04/2022
—XXX-mas is coming early this year—
Mrs. Nutcracker's known for blowing minds with smashing Christmas celebrations. "Yuletide" is her middle name, and everything must always be perfect. This year, however, she's forced to host her husband's halfwit brother, Mouse, whose lousy behavior threatens to bring out this angel's dark side.
Both Mouse and Mr. Nutcracker soon will learn that Santa may bring coal, but this exotic matron delivers a different kind of punishment. So hold on to your elf hats, 'cause these naughty boys are going to learn a lesson.
On Christmas Eve, it won't be but the stockings getting stuffed . . .
Digital Books

Famous Book Quotes
"Literature is a luxury; fiction is a necessity." ― G.K. Chesterton
View More