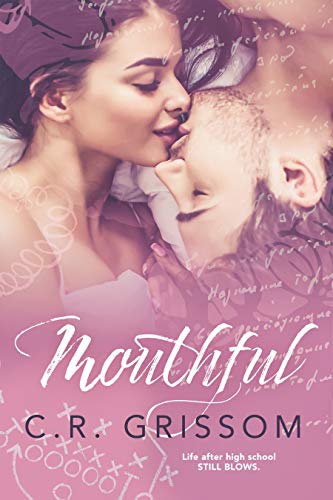 04/04/2022
Life after high school still blows

Between a judgmental beauty advice columnist mom who sends clothes several sizes too small, and social media sex-shaming her senior year of high school, Faith Lacerna needs a self-confidence boost. Being a freshman at Fortis University in Silicon Valley will be fine, as long as she doesn't attract attention. Except wearing oversized hoodies in sunny California isn't the best choice for blending in.

When football jock Caleb St. John shows interest, she recommits to studying anything but the hot tight end. Caleb wants to lose himself in football, avoid his unfaithful ex-girlfriend, and – unlike his cheating dad – live his life with integrity. He knows there's more to Faith than baggy clothes. Her humor and audacity spark more than Caleb's competitive nature.

Faith doesn't want to be interested, but Caleb's kindness and sense of adventure has her hooked. She soon realizes she needs to confront her hurts and fears if she wants to embrace a relationship with Caleb and not let the past intercept her future.

New adult fiction is now a growing genre of fiction using protagonists in the 18-30 age bracket. In this genre, the publications are written for the age group of 18-30. New Adult is an emerging marketplace that attracts readers in their late teens and early twenties, which are too frequently missing from the pages of both Young Adult and Adult novels to the forefront. In this category, we generally saw some books on new situations and responsibilities that adults carry with them, how adults overcome their bad situations and some exciting stories that remind us about our adult phase.
Famous Book Quotes
"The worst thing about new books is that they keep us from reading the old ones." ― Joseph Joubert
View More