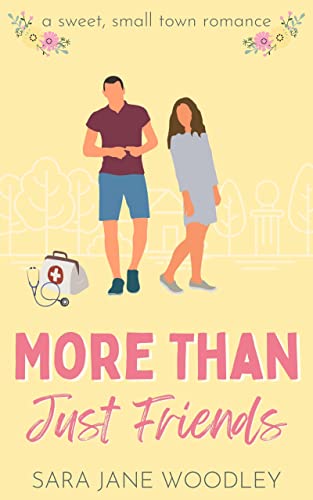 03/25/2022
Nobody knows why I returned to my small, gossipy hometown of Aston Falls after graduating med school. Not even Ella.
She thinks that I'm a serial dater. A "never forever" kind of guy.
That I always saw her as my best friend, nothing more.
If only she knew.
After Ella temporarily moves into my spare bedroom, familiar feelings come rushing back. And when she proposes a fake relationship to appease her overly intrusive family, I can't say no.
I'd do anything for Ella… even forever.
But, can we ever really be more than just friends?
More Than Just Friends is a clean, small-town romance. If you like slow burns, sizzling-but-sweet chemistry, and hilarious fake dates, you'll love this story! It can be read as a standalone or as part of the series.
A clean love is simply a means to spell out a love story that will not include explicit sex, excessive gore and violence, and profanity. The category is started by amazon. This new category helps readers that desire the love and emotion without particulars of this romantic bedroom kitchen/car/outside / etc.--gymnastics to discover exactly what they're looking for. You may read this book with your family. This class is specially created for readers that are uncomfortable reading fantasy books with sexually explicit material, an excessive amount of blood and guts, and a lot of f-bombs.
Famous Book Quotes
"The world was hers for the reading." ― Betty Smith, A Tree Grows in Brooklyn
View More