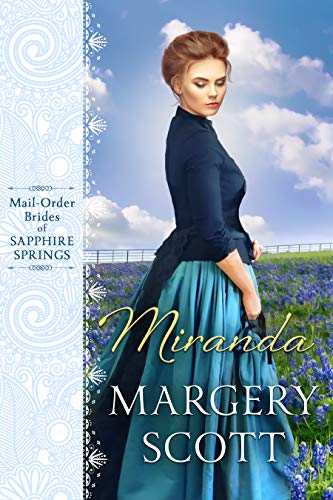 04/23/2022
John Weaver doesn't want a wife…he needs one.

He needs a mother for his five-year-old twin daughters, and his only choice is to advertise for a mail-order bride. As long as the woman understands he'll never love her, they can have a good life together.

Miranda Lowe doesn't want a husband…she needs one.

She isn't enough—not pretty enough, not smart enough, not good enough in any way to attract a man herself, but surely a man who has to advertise for a wife won't be too choosy.

The question is, can being less than perfect be more than enough?

A clean love is simply a means to spell out a love story that will not include explicit sex, excessive gore and violence, and profanity. The category is started by amazon. This new category helps readers that desire the love and emotion without particulars of this romantic bedroom kitchen/car/outside / etc.--gymnastics to discover exactly what they're looking for. You may read this book with your family. This class is specially created for readers that are uncomfortable reading fantasy books with sexually explicit material, an excessive amount of blood and guts, and a lot of f-bombs.
Famous Book Quotes
"The worst thing about new books is that they keep us from reading the old ones." ― Joseph Joubert
View More