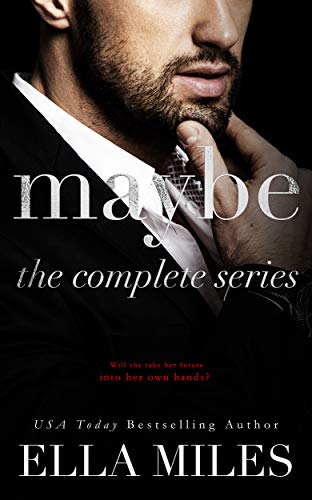 10/17/2022
Now a USA Today Bestseller & Top 30 Amazon Bestseller!

Her future is already set, all she has to do is marry a complete stranger.

Kinsley Felton has everything. Money, a loving family, and a modeling career. She graduates from Yale in just days, but unlike a typical college student she doesn't have to spend hours looking for a job when she graduates. Kinsley will inherit the multi-billion dollar gaming and hospitality company her great-grandfather started. The only problem is she has to do everything her family asks for in order to get that money. That includes marrying a man of her family's choosing. That's not a problem since Kinsley has been following her family's orders all her life. Until a phone call from her grandfather changes everything.

Will she marry the man her family chooses or will she decide her own future?

This collection includes: Maybe Yes, Maybe Never, and Maybe Always.

Famous Book Quotes
"Make it a rule never to give a child a book you would not read yourself." ― George Bernard Shaw
View More