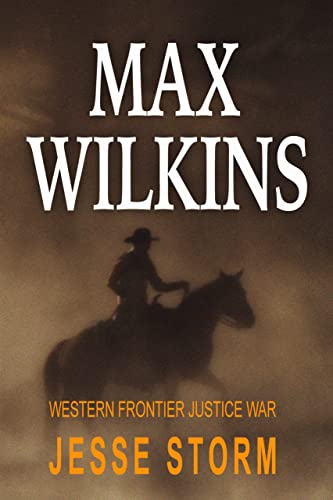 05/20/2022
A young man, Max Wilkins at just 18 years old, lost both of his parents when an outlaw ruthlessly murdered them in broad daylight.
Max knows the outlaw to be Shane Richards, who is part of a villainous gang that the law has not yet managed to subdue. Max has no other choice but to take matters into his own hands and hunt for his parents' killer without the help of the law.
As he journeys across Oregon state and arrives in the town of Granite, Max is sweep off his feet by a local nurse, Alice. The widow is concerned for Max and thinks he is in danger to go after Shane.
In an encounter with Shane, the gang manages to kidnap Alice, forcing Max to make his final move to bring Shane to justice, and to move forward to settle into a new life with Alice.
In simple words, the novel penned by a Christian worldview, a way of viewing the world separated through the facts shown in the Bible, is called Christian books. It implies a sovereign God who made everyone and everything; it believes we are responsible to
God
for our decisions, promises, and activities; it feels we require forgiveness and redemption and that it comes only through the person of Jesus Christ. There are two types of Christian Books:
Christian fiction
Christian fiction books are those books that overtly display elements of Christianity in the story, mixing things like prayer, conversion, church.
Christian non-fiction
Christian non-fiction is normally overt in its use of Biblical beliefs to explain an appropriate subject.
Famous Book Quotes
"Many a book is like a key to unknown chambers within the castle of one's own self." ― Franz Kafka
View More