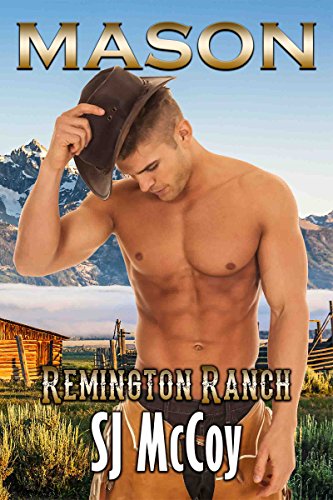 03/24/2022
Mason Remington fell in love with his little brother's best friend, Gina, when she was still in high school. It seemed they'd found their forever early in life. But somehow it all went wrong. Now - ten years later - Gina's back in town. This time he doesn't intend to let her leave.
Mason spent the years he lost with Gina building a business, breeding and training horses, and helping keep his family's ranch going. Gina threw herself into a life in New York City where she has a career as a photographer…and a fiancé.
Gina needs to sell the ranch where she grew up and move her dad to New York. When she returns to Paradise Valley to finally close that chapter of her life, the last person she wants to see is the man who broke her heart all those years ago.
Mason isn't going to let the only woman he's ever loved walk out of his life forever without explaining what went wrong. He never understood why she left. Now he has one last shot to make her stay.
This book is intended for adult readers aged 18+
***************************************
Remington Ranch series
Meet the sexy brothers of Remington Ranch! Just like in SJ's Summer Lake Romance series you can expect a story that is both sweet and steamy!
Mason
Shane
Carter
Beau
Four Weddings and a Vendetta
A Chance and a Hope Trilogy
These are NOT meant to be read as standalone stories and need to be read in order.
Book 1: Chance Encounter
Book 2: Finding Hope
Book 3: Give Hope a Chance
Love in Nashville series
Everyone knows that Nashville is the home of country and with so many Country songs about love it seems natural to find love in Nashville. Unfortunately, just like the road to the Grand Ole Opry, so many aspire but only the lucky ones, who work at it, find harmony center stage.
Bring on the Night
There are several more to come.
Summer Lake Romance Series
Each Summer Lake Romance can be read as a stand alone book - no cliff hangers here! Each book contains one couple's story. However, they are best read in order to get full enjoyment of the underlying story and friendships.
Love Like You've Never Been Hurt
Work Like You Don't Need the Money
Dance Like Nobody's Watching
Fly Like You've Never Been Grounded
Laugh Like You've Never Cried
Sing Like Nobody's Listening
Smile Like You Mean It
The Wedding Dance
Chasing Tomorrow
Dream Like Nothing's Impossible
Ride Like You've Never Fallen
Live Like There's No Tomorrow
The Wedding Flight
Summer Lake Seasons Series is sweet n steamy, small town romance with a focus on fun, friendships and happily ever afters. It follows a group of friends in a small lakeside town in the California hills.
Take These Broken Wings
Too Much Love to Hide
Sunshine Over Snow
Chase the Blues Away
Forever Takes a While
Summer Lake Silver is a new series featuring couple in their fifties and older. Just because a few decades—or more—have skipped by since you were in your twenties it doesn't mean you can't find love
Western is fiction books, movies, and tv genres. Westerns are mostly placed in the 19th and early 20th century in the Western United States and tell the stories of cowboys, lands, and also outlaws investigating the western frontier and taming the Wild West. Westerns frequently stress the harshness of the wilderness and often place the action within an arid, barren landscape of hills and deserts. This genre generally portrays the conclusion of what's considered the"idealized American frontier" or person against nature. If you like to read the background, then you have to add this genre to your reading cart.
Famous Book Quotes
"Books are like mirrors: if a fool looks in, you cannot expect a genius to look out." ― J.K. Rowling
View More