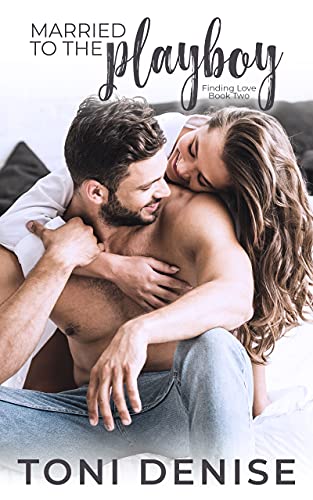 01/14/2022
She wants her happy ending. He wants the girl he can't have. Will fate bring them together?

Kristen likes her life, but she's not in love with it. She knows there's something more out there for her but isn't sure where to look or even if it will make her happy. What she knows for sure is watching her brother marry and begin his happily ever after isn't helping her feel any better about her life.
Mike, a notorious ladies' man, is good at keeping his feelings to himself, but that becomes complicated when he sees his best friend's sister again. Kristen is beautiful, intelligent, and everything he has ever wanted. But when he inadvertently hurts her friend's feelings, Kristen wants nothing to do with him and his playboy ways.
When a fellow teacher backs out of a school fundraising event, Kristen is forced to pull off the biggest event of the year on her own. A friend announces that Mike and Kristen are getting married in front of the town's biggest gossips and another teacher and they must come up with a way out of it, or make a go of things. Mike sees it as an opportunity to make amends and finally win her over, but is the second-grade teacher ready to trust the Army veteran and his past indiscretions?
Find out in MARRIED TO THE PLAYBOY!

Books in the contemporary fiction genre are composed of stories that may happen to real people in actual settings. The novels don't fall under other genres or categories. They often happen in precisely the same period that the reader is living (the present), with things that are now, or might be occurring, precisely the same period. The contemporary genre also contains conversational and casual dialogue and sometimes even regional dialects. Contemporary fiction novels will provide you a lot of choices to grow your life reading list. Writers, generally speaking, search for what's trending in their own time for their literary work since it lets them illuminate the weakness or strength of the society.
Famous Book Quotes
"Outside of a dog, a book is man's best friend. Inside of a dog it's too dark to read." ― Groucho Marx
View More