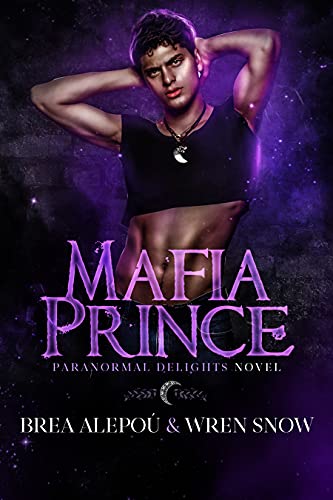 07/05/2022
Being the mafia boss's son isn't a life of luxury.
Porter has spent every waking moment trying to stay under the radar. To mold himself to his father's wishes. Even if it meant burying the feminine part of himself six feet deep.
When it all becomes too much, Porter takes the first chance he can to escape. But what's a tortured and pampered mafia prince really know about the outside world when he's spent so long trapped in his own home?
Lost and afraid in Silvercross City, Porter is in over his head. There are creatures here that could kill him with a single glance. But anything is better than running back home to dear old sadistic dad.
Broke and out of options, he turns to a caring dragon and lands face-first into the job of a host. Seduction, fantasy, safety. It all awaits him at Paranormal Delights and four men who might or might not be exactly what he needs.
Mafia Prince is a full-length 125k standalone novel. Please read the beginning of the book for content and trigger warnings.
Famous Book Quotes
"but for my own part, if a book is well written, I always find it too short." ― Jane Austen
View More