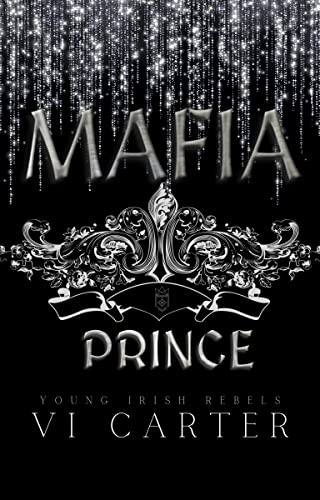 05/25/2022
He's next in line to RULE the Irish Mafia. She's off limits, an outsider. But, when trouble lands her at his feet, he takes the opportunity to have what he truly wants—her.
Jack
She's the bane of my existence.
But, when trouble lands her at my feet, I take the opportunity to have what I truly want.
I offer her a deal. I'll help her, but the cost will be one night in my bed.
One night of submission.
One night to have her completely at my mercy.
I hope with my want for her out of my system, I can focus on the crown that belongs on my head.
I'm the son of Liam O'Reagan, and I am next in line to wear the crown.
And when I prove myself worthy, I will RULE over the Irish Mafia.
If only I had known my battle with Maeve would start a war that may cost me my throne.
Maeve
Jack is the only one who can help me.
Too bad, he hates me.
But I have no choice but to go to him.
It turns out, hate is a powerful motivator, and I just handed him a way to punish me.
He offers me his help—for a price. Everything in his world has a price.
One night in his bed.
He's everything a woman would want, so this should be easy. Only, I'm a virgin, and he terrifies me.
I should run, but I won't.
I can't.
I just pray this one night doesn't destroy us both.
"Mafia Prince" is the first book in the Young Irish Rebel Series. It is a Dark Mafia Enemies to Lovers Romance, complete with HEA and no cliffhangers.
Digital Books

Books in the contemporary fiction genre are composed of stories that may happen to real people in actual settings. The novels don't fall under other genres or categories. They often happen in precisely the same period that the reader is living (the present), with things that are now, or might be occurring, precisely the same period. The contemporary genre also contains conversational and casual dialogue and sometimes even regional dialects. Contemporary fiction novels will provide you a lot of choices to grow your life reading list. Writers, generally speaking, search for what's trending in their own time for their literary work since it lets them illuminate the weakness or strength of the society.
Famous Book Quotes
"She is too fond of books, and it has turned her brain." ― Louisa May Alcott, Work: A Story of Experience
View More