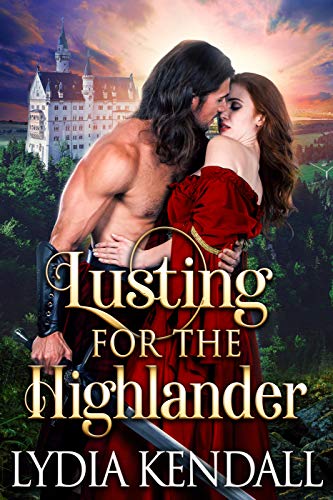 05/12/2022
While running away from her demons, she put a spell on him...

Falsely accused of being a witch, Morgana Taylor is doomed to live on the run. In an attempt to escape a terrible fate at the hands of a vicious man, she finds herself under the protection of a captivating Highlander.

Having lost both his wife and unborn child, Gregor Reid, Laird of Henwen, has dedicated his life to his people. Until he meets Morgana. Mesmerized by her eloquence, modesty, and abilities, he falls passionately in love with her.

When Morgana's huntsman finds a way to imprison her, Gregor is haunted by his failure to protect her. With his time running short, he will have to enlist every ounce of his wit and bravery: the only way to save the woman he loves from the pyre is to uncover the witch hunter's darkest secret.

*Lusting for the Highlander is a steamy Scottish historical romance novel of 80,000 words (around 400 pages). No cheating, no cliffhangers, lots of steam and a happy ending.

Get this book for free with Kindle Unlimited!

Digital Books

Historical fiction is a literary genre in which the narrative takes place in the past. Historical books capture the particulars of the time as correctly as possible to get authenticities, such as societal norms, ways, habits, and traditions. Historical fiction is put in a real location during a culturally recognizable moment. The facts and the actions from the narrative can be a mixture of real occasions and ones in the writer's creativity as they fill in the gaps. Characters may be pure fiction or based on actual people. But what about them and their look and attitudes, how they talk, and issues that they face, everything which should match the era.
Famous Book Quotes
"Many a book is like a key to unknown chambers within the castle of one's own self." ― Franz Kafka
View More