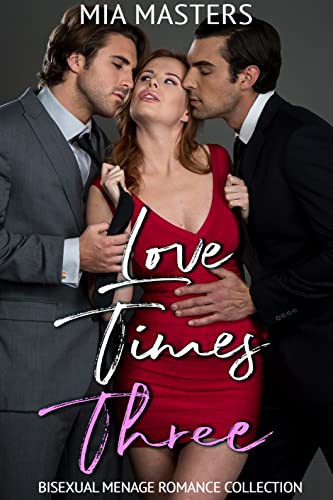 06/21/2022
When they said to shelter in place, they probably didn't mean like this.

Ava moved to New York City to be a model. She never expected to be trapped in a lockdown. The Big Apple might be full of people, but it can be a lonely place when you don't know any of them and have no friends there. Luckily, her two neighbors are more than cordial and invite her to share their small space.

Noah and Carter have been roommates for years, but Carter wants more. He's had a crush on Noah forever. Yet Noah has been blind to Carter's attentions. Tension between the two of them grows when they help the stranded Ava and each of them tries to fight off temptation for her curvy hips... and for each other's chiseled chests.

No one can leave the apartment. And they're aren't enough beds! So, they finally figure they might as well make the best of the situation and come up with some fun ways to pass the time. Things heat up yet conflict ignites almost as strong as the chemistry between them as they explore their own emotions and each other's bodies.

Can these three work it out so that the dreaded lockdown turns into their happy destiny?

Love Times Three is a bisexual menage romance collection that includes the following books: Three Locked In, Three Valentines, Between the Rockstars, and Three Groomsmen.

Each book is a standalone with no cliffhanger and no cheating, but with a happily ever after and plenty of steam, including m/f, m/m and m/m/f scenes.

Digital Books

Famous Book Quotes
"There is no mistaking a real book when one meets it. It is like falling in love." ― Christopher Morley, Pipefuls
View More